Title V Program – FOR UNINSURED KIDS
What is Title V Maternal & Child Health Fee-for-Service (FFS)?
Title V MCH, FFS provides prenatal care, preventive and primary child care, case management for children from birth to one year and high risk pregnant women, as well as dental care for children and adolescents.  Proof of income required.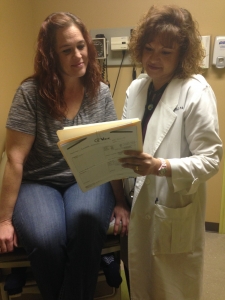 Expanded Primary Health Care Program – FOR UNINSURED WOMEN
The DSHS Expanded Primary Health Care (EPHC) program provides primary, preventive and screening services to women age 18 and up, that meet income requirements. 
Colon Cancer Screening Services
We collaborate with MD Anderson Cancer Center to provide a free colon cancer screening service for qualified uninsured low income patients between the ages of 50 and 75.
FREE Mammograms for Women 40 to 69 in Houston
For those who qualify, mammograms are FREE for women age 40 to 69 in Houston.  Call today to get more information and/or schedule an appointment.  We run these events monthly, please visit our clinic.