Free Breast Cancer Screening (Proyecto VALET)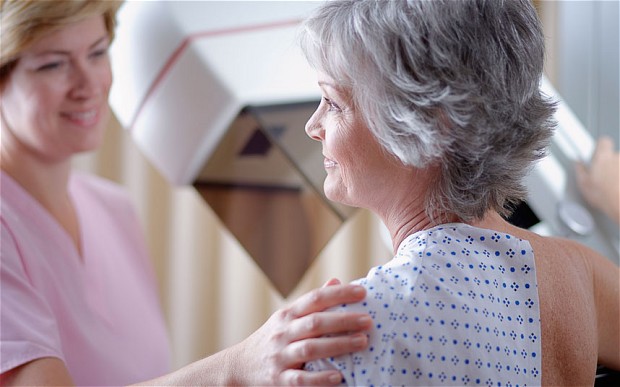 Project VALET offers free mammograms for women between the ages of 40-69 years of age.  This valuable service helps to detect breast cancer.  Simply call VCare Clinics to make an appointment for a clinical breast exam.  After your appointment, we will determine whether or not you qualify for Project VALET's free mammograms, or if you need to be directed to a diagnostic imaging center.  We first need to have a referral for the type of mammogram you will need.  If you need a routine screening mammogram, we will give you the next available appointment when MD Anderson Cancer Center brings its mobile mammography bus to our clinic at 8121 Broadway Street, #103, Houston, TX 77061.  If you qualify for Project Valet, you will not have to pay for your mammogram.  This service is for low income, uninsured patients.
This service helps uninsured people who cannot afford their yearly routine screening mammogram.  If you have not had your yearly mammogram, give us a call today-713-640-2273.  We have monthly dates available for Project VALET at VCare Clinics.  Take advantage of this free service available here at VCare Clinics.  It is very possible that your mammogram will be totally free after you obtain a clinical breast exam and a referral.  This service is for those who do not have any breast related symptoms.  These are preventative screenings that should be done annually after 40 years of age.
Individuals who do NOT qualify for Project VALET:
Women who have medical insurance.
Women who have a Harris Health System Gold Card.
Women younger than 40 with no family history of breast cancer.
Women older than 69 years of age.
Women who have breast implants.
Women who have lumps or discharge from nipple area.
Free mammograms for low income, uninsured women made possible by VCare Clinics and MD Anderson Cancer Center!
IN SPANISH BELOW
Gratis Chequeo De Cáncer De Seno
El Proyecto VALET ofrece mamografías gratuitas para mujeres de 40-69 años de edad.    Este servicio importante se ofrece para tratar de detectar el cáncer de seno.  Simplemente necesita llamar a VCare Clinics para hacer una cita para la revisión de  los senos.  Después de esta consulta le diremos si califica para las mamografías gratis que MD Anderson Cancer Center hace en el camión móvil cada mes.  Necesita la referencia primero para determinar si puede hacer la mamografía gratis o si la tenemos que mandar directamente a otros lugares para más servicios diagnósticos.  Si usted califica para hacer su mamografía gratis con el Proyecto VALET, usted no tendrá que pagar por esa mamografía.  Este servicio es de mucha ayuda para personas de bajos ingresos y personas que no tengan seguro médico.  Si no se ha hecho su mamografía anual llámenos ahora mismo.  Tenemos fechas con citas disponibles.  Aproveche este servicio de mamografías gratis aquí en nuestra clínica!  Es muy posible que su mamografía será totalmente gratis cuando consulte por su revisión de los senos!  Este servicio es para aquellas personas que no tengan síntomas en sus senos que indiquen que necesiten estudios más especializados.  Son servicios preventivos y mamografías rutinarias anuales.
Personas que NO pueden calificar para el Proyecto VALET:
Tienen seguro médico.
Tienen la Tarjeta Dorada-Harris Health System.
Son menores de 40 años sin historial de cáncer de seno.
Son mayores de 69 años de edad.
Tienen implantes de senos.
Tienen síntomas en sus senos.
Mamografías gratis para mujeres de bajos recursos y sin seguro médico es posible a través de la colaboración de VCare Clinics y MD Anderson Cancer Center!